I bet you all are a bit confused (or not), this "Majlis Anugerah Dekan" titled entry is under label of KEMSIS '12. Why?
A fast flashback to last week, at October 12, Friday. I have been asked by one of the senior sister cum faci sister of KEMSIS to be the emcee of this function (the Majlis Anugerah Dekan). But how does this related, you may ask?
So here's how the story begin.
Last day of KEMSIS, I was assigned to be the emcee of the closing ceremony together with my fellow FEP-ian, Amirul Hidayat, yes. It was an abrupt request by abang Shafiq. That time I was like, emcee ???? Whaaaaaaaaat.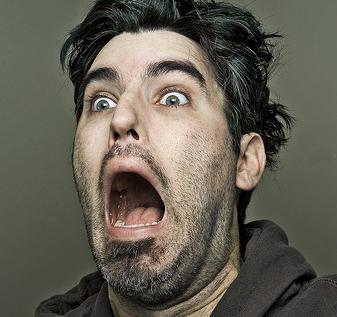 *gasp*
I kept asking him "
why me? why me?
" and I repeated "
no, I can't, I can't, please, no I can't
" like thousands and trillions of times but I did it anyway, just to challenge myself
—
ketaq kepala lutut beb.
It was my first time doing something that needs me to stand in front, hold the mic, read the text, smile, and speak for a function
and making sure I don't quiver
, blergh
.
Such an ultimate oh-my-God moment.
There, the picture up there tells everything. I was freakingly nervous, I can't even smile I looked like a child to cry for losing the mom's hand at the shopping mall stares at nothing but her own feet and clenches her teeth messes her own hands DAMN IT -.-
Amirul Hidayat
The emcee boy :)
OMG is that me?? Garangnya makcik, LOL.
Just soon after the ceremony ended, kak Mawaddah asked me to do emceeing for the upcoming Majlis Anugerah Dekan.
I seriously thought it was just
; okay you did quite good just now so maybe you should try the interview for the Majlis Anugerah Dekan along with other possible emcees. Ecewah. But it's not.
On Wednesday, I've been asked, "
Got free time this Friday?
" and I thought it was for the rehearsal purpose. But it's not.
I came to KTAMS (Kompleks Tun Abdullah Mohd Salleh) that Friday realizing that it is
that very day
the function is going to be held. Say whaaaaaaaaaat. I prepared nothing for this! And yeah I nearly died of heart attack because of that. Thank you.
But alhamdulillah, even though it started pretty messy (and actually it ended in a quite messy way too,
got the day raining heavily like cats and dogs
-.-) but it's okay.. Together with my three other friends, we got free lunch, free 'natural shower', and free photo session with the Dean.. All for free. Heheh.
M'mm yeah, all for free
Nah, you've reached the end of this entry, yes you can shout that now
-
yay!!
But before that here's a picture from the Dean Awards Ceremony (
baru nak translate-kan ke BI kau Jah
). Had my first photo session with the Dean on my first year in UKM, when I don't even have to wait for
my own
Dean Award, it feels just awesome. Even if he seemed like he couldn't care less, but never mind, hehe :')
Us, with The Dean of Faculty of Economics and Management
Prof. Dr. Nor Ghani Md. Nor
I didn't match, I was the only one in blue. And I think I looked kinda plump there. Kbai